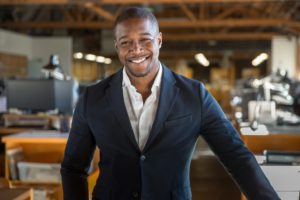 Mark Polelle is a full-stack developer for blockchain startup companies operating out of Oakland, California. Having been in this field for over a decade, Mr. Polelle had a chance to work with a wide range of clients. Providing high-quality and reliable service enabled him to become one of the most successful experts in this sector, which is why he enjoys a constant stream of clients and a growing demand.
Early Life in the "Hollywood of the South"
Polelle was born and raised in Atlanta, Georgia. There, he went through the early education system and high school. Upon completion, he discovered his passion for technology and computer-based work like web development. He recognized the need to pursue higher education in order to gain the necessary expertise for the career, which is why he went to college to study information technology. This enabled him to specialize in the field of online development that he works in today.
The New Industry
Although Polelle started his career long before the blockchain technology was so popular, he was able to shift to this market soon after it gained some momentum. Currently, in his mid-30s, he mostly focuses on working with companies that are just starting up and intend on utilizing the aforementioned technology as the basis for revenue generation. His skills enable him to provide services that range from a basic consultation to a complete creation of the framework. Many clients who had a chance to utilize his services have found their way back to him for more work at some point, which is a testament to his dedication and fruitful customer service.
Relocating
Though Polelle was brought up in Atlanta, his dreams always drove him outside the borders of this city and the state of Georgia. A place that is undeniably in the epicenter of all new developments in the IT world is California. Thus, his relocation manifested a very reasonable career move that brought him closer to the center of the action. At the moment, he resides in Oakland which has become a vital part of the blockchain-technology movement as multiple companies in this area have seen an unprecedented growth. More importantly, he is always a short trip away from places like the Silicon Valley or the state's capital Sacramento.
Skills That Facilitated Success
Besides extensive knowledge, which is mandatory to work in anything related to computers, Polelle is often praised for his empathy and reliability. Customers who had a chance to work with him have not kept it a secret that he is very understanding when it comes to unforeseen problems. Furthermore, he tends to align himself with the company's goals and work accordingly. This means that he will yearn to achieve the predetermined goal regardless of the hours and effort required. Thus far, his personal traits and professionally facilitated an outstanding track record composed of innumerable projects and client engagements that met all the expectations.
Looking at the Future
As with most other computer experts, Polelle is a strong advocate of the unpredictability of innovation. Even though he started in basic web development, the ever-changing landscape of how companies operate online has given birth to his endeavors with blockchain technology. Now, he mostly focuses on the long-term projects as he tends to work for businesses that need help starting from scratch. Such an approach makes it possible to go through all the stages of planning, creating, adapting, optimizing, and publicizing the final models.